Her paintings have been surfing around blogs for years now.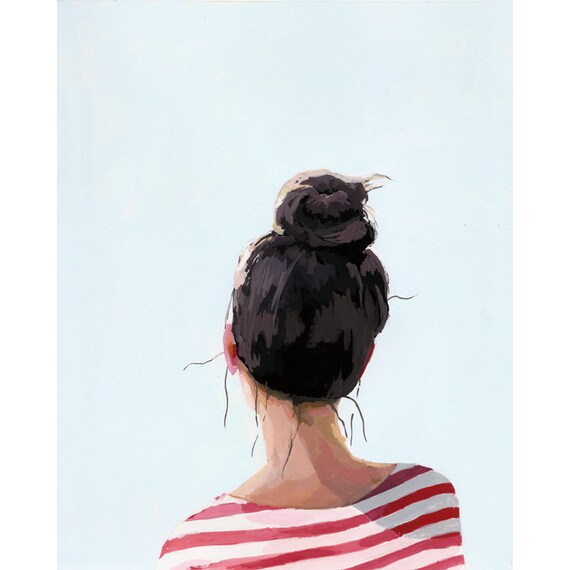 About a year ago, I contacted Elizabeth - I was sourcing a custom painting for a client.
She had a waiting list which was about a year long (literarily).
I had her put my name on her list, then kinda forgot about it.
So, imagine my surprise when she contacted me this spring- it was my turn!
I wasn't going to let this opportunity pass me up!
So I thought long and hard about what I would like a painting of.
Ellie loves braids. I even had go to youtube university to learn how to french braid.
She wants them in her hair..,
every. single. day.
So, I thought a painting by Elizabeth would be perfect to remember this period in her life.
I love it!
Elizabeth was so much fun to work with.
Find her etsy store
here
.